On New Years day I was thinking about our blogs and I wanted to do a post about what is expected in 2009 as a whole. The more I kept thinking about it I thought that it would be more fun to have a monthly preview in all of 09'. So at the beginning of every month I will preview what is going to happen and some predictions of what that certain month will bring us. These predictions and news stories can be anywhere from food, politics, school, or sports. Here is my January edition of What 09' Brings US.
I am going to go out on a limb and say the biggest day in 2009 will only be 20 days into the new year. Yes, Obama's inaugural speech and ceremony. This will be the most historical day since JFK's assassination. This will not be historical because of Obama being the first black president but also because this inauguration will show how far the African American race have come. If you just look back to the 20th century and see how this race was treated and look where they are now. It is amazing and I am looking forward to January 20th.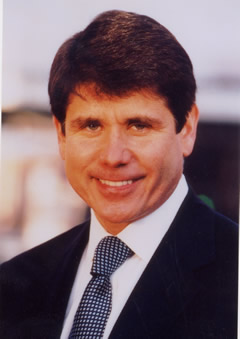 The next thing is Rob Blagojevich and the man he appointed to replace him as Governor. Personally from what I've heard is that the government will not be able to do much in the rejection of Roland Burris. Burris has been criticized and questioned about his character. Even the slightest questioning of character for an Illinois Governor is the last thing this politically corrupt state needs. This is an interesting subject to watch over the next month and see if anything is changed or altered in this current situation.
The last event is the College Football BCS National Championship. January 8th the Florida Gators will play the Oklahoma Sooners for the national championship. This has become one of the most hyped championship games in college history. Florida and Oklahoma are both very strong programs and have both won championships recently. The most intriging match-up is the QBs. Tim Tebow a junior quarterback who won the Heisman Trophy last year and Sam Bradford the Oklahoma quarterback who won the Heisman Trophy this year. These two QBs are phenominal. I am also very interested in this game because for Christmas my family got a new flat screen HD tv. This is our family's first HD TV and I am very excited to watch this game on my new screen.
These are my 3 events to watch for this month and February will be here in no time.